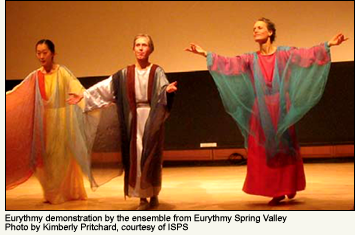 ISPS exists to foster a wide range of interdisciplinary research into the relationship between performance and spirituality. The research fostered by ISPS concerns (a) instances in which spirituality and religion have contributed to the development of live and media-based performance and (b) instances when performance has contributed to the practice and development of religion and spirituality. By pursuing these goals, ISPS pursues its mission, which is to:
Explore the historical and contemporary relationship between performance and spirituality worldwide.
To promote a deeper understanding of the current relationship between performance and spirituality as it manifests in the world today.
ISPS seeks to accomplish its mission through four activities:
Performance and Spirituality, an online, peer-reviewed, academic journal.
The ISPS Digital Archive: an online database containing photographs, text files, and video footage which is available to interested scholars and the general public.
Hosting live events such as symposia at which scholars respond to talks and presentations by performers.
Co-producing productions that contribute to the ISPS mission.